7 Questions to Ask Before Hiring a Golf Pro
Golf is a sport enjoyed by people of all ages and skill levels. Whether you are a beginner or a professional golfer, there are many ways to improve your game.
It has been said that there are two types of golfers: those who learn through others, and those who learn through experience.
The best way to improve your golf game is to hire a private golf instructor and take lessons.
Hiring a golf professional is more than just getting the best swing coach or instructor for you. There are a number of things to consider before hiring a pro to help you improve your golf game.
Here are 7 questions you should ask before hiring a golf pro: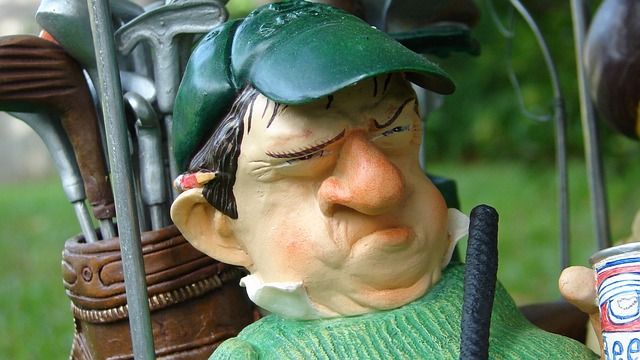 I think we've all had awkward experiences with coaches in the past. It can be difficult to find a coach who you feel comfortable with and who understands how to teach you.
1. What is your experience in golf?
It's important to ask a pro how long he or she has been teaching golf before you sign up for lessons because it will give you an idea of how experienced the teacher is.
If he or she has experience, the golf pro can help you learn more quickly. You want to work with someone who has been in the industry for a long time because that person has seen and done it all.
2. How long have you been teaching golf lessons?
When you ask a golf pro how long they've been teaching, you're not just finding out how long they've been around, you're finding out how much experience they have interacting with beginner students.
3. Are you a certified PGA Professional?
If you're hiring a golf instructor, ask if they're a certified PGA Professional. The PGA (Professional Golfers' Association) is the governing body for professional golf.
The PGA is the gold standard in golf coaching and those who graduate from their training programs are highly skilled and knowledgeable.
4. What kind of programs do you offer?
Golf is such a popular sport that it's no wonder there are a number of training programs that can help you improve your game.
The reason why you should ask a golf pro what kind of training programs he or she offers is because you'll be able to find the ones that are tailored to your specific needs.
With a golf training program that's right for you, you can improve your golf skills quickly.
A lot of people who want to improve their golf skills are overwhelmed by the amount of information available to them. However, with a good golf training program, you can learn the skills you need to build a solid foundation of knowledge for your swing.
5. What type of lessons do you offer?
Well, to find the best golf lessons, you need to ask someone who knows a lot about the game. By asking a pro, you're finding out what they can teach you that might help you improve your game.
What is the best way to describe his or her product or service?
Golf lessons are essential no matter what your level of play. Whether you're a beginner or a seasoned pro, golf lessons can help you take your game to the next level. There are different types of golf lessons to suit different levels of players.
6. What is your teaching philosophy?
When I take lessons from a new coach, I'll ask the pro what his or her golf teaching philosophy is.
If the person I'm speaking with can't articulate a clear philosophy, then I don't think they are the right person for me to be listening to. It's important to find a golf teaching philosophy that is right for you and your needs.
Pick a coach who you feel comfortable with, who understands your needs, and who is able to teach you in a way that will get you to the next level of your game.
You should ask a golf pro what his or her golf teaching philosophy is because it helps you to understand how he or she teaches their students.
A good golf teaching philosophy is one that's going to resonate with you and help you to improve your game. The most important aspect of a golf teaching philosophy is that it is right for you and your needs.
The best golf teachers will help you identify areas of strength and weakness in your golf game, and will also help you identify any physical limitations that you have.
7. How much will it cost me to improve my game?
The golf pro will be able to tell you how many golf lessons he or she thinks you will need, and you'll get a sense of what it will cost you. You won't get any surprises in the end because you've had an open and honest conversation about the number of golf lessons you'll need.
You need to know the answer to this question in order to decide whether or not you should sign up for golf lessons. I've always found the best way to get a sense of the cost of something is to ask someone who's had a positive experience with it.
So, if I want to figure out what the golf lessons are going to cost me, I'd ask someone who's taken golf lessons and ended up playing better. The same rule applies to any industry. The same goes for golf instruction, you're paying for the time of the pro and you know what you're paying for before you get it, so it's easier to budget for it.
Good luck with your upcoming golf lessons!
Golfeaser Newsletter - How To Get Into Golf With Ease
Want to stop feeling humiliated on the first tee, hit long drives and beat your buddies?
Join the weekend golfer community and get "The 3 Easy Secrets Every Weekend Golfer Can Use to Improve Their Game" for FREE.