The How To Get Into Golf Blog
Welcome, fellow weekend warrior of the fairway!
If you're anything like me, an inconsistent golfer with a penchant for shiny new equipment and a burning desire to lower that pesky score, then you're in the right place.
I'm here to help you navigate the rough and tumble world of golf, and to do so with a healthy dose of humor and camaraderie.
You see, I've been there, standing on the first tee, heart pounding, palms sweating, praying to the golf gods that my drive won't slice into the next county. I've felt the sting of humiliation, the frustration of inconsistency, and the gnawing need to improve.
But I've also felt the thrill of a well-struck drive, the satisfaction of a putt sinking into the hole, and the joy of a round well played.
Like you, I've dreamt of the magic trick, the secret sauce that transforms a duffer into a pro. I've fantasized about launching towering drives down the fairway, each one a guided missile homing in on the green. I've imagined the look on my buddies' faces as I outdrive them, outscore them, and outplay them, round after round.
But let's be real, we're not just here for the golf.
We're here for the hunt, the primal satisfaction of being outdoors, the camaraderie of competition, and the sheer joy of playing a game we love. We're here to learn, to improve, and to win.
And yes, we're here for the bragging rights too.
- I'm here to help you tap into that fantasy, to unlock the secrets of the game, and to guide you on your journey to golfing greatness.
- I'm here to provide you with information that's easy to use, tips that offer fast results, and advice that will help you drop strokes off your next round.
- I'm here to help you hit longer, straighter drives, to eliminate your slices and your skulled and fat shots, and to help you consistently humiliate your buddies (in the friendliest way possible, of course).
So, if you're ready to embrace the Golfeaser Manifesto, to become a weekend golfer who improves his own game, hits long drives down the fairway, impresses his buddies, earns the right to brag, and changes the world one round at a time, then you're in the right place.
Welcome to the community, my fellow weekend golfer.
Let's tee off on this journey together, and remember, we're just one round away from greatness.
Now, let's get into golf with ease and start launching those 300-yard howitzer shots off every tee!
Best Golf Clubs for Beginners: Elevate Your Game Today!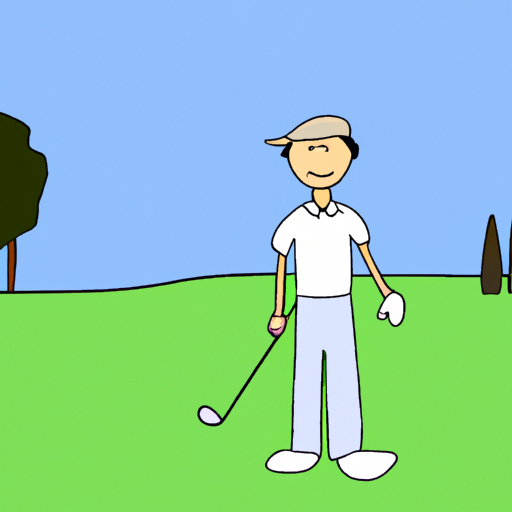 Discover the best golf clubs for beginners and elevate your game. Start your golf journey with the right gear today!
Continue reading "Best Golf Clubs for Beginners: Elevate Your Game Today!"
Categories
Lessons


Equipment


Videos


Tips




Seniors

Training


Vacations


Stories



Golfeaser Newsletter - How To Get Into Golf With Ease
Want to stop feeling humiliated on the first tee, hit long drives and beat your buddies?
Join the weekend golfer community and get "The 3 Easy Secrets Every Weekend Golfer Can Use to Improve Their Game" for FREE.