Welcome to Golfeaser: Where Golf Dreams Become Reality
Hello there, fellow golf enthusiast! 
Welcome to Golfeaser, your one-stop destination for all things golf. 
My name is Johnny, and I'm a weekend golfer with a passion for the game that's been growing for over 25 years. I created Golfeaser with a simple mission in mind: to help golfers of all levels improve their game and find joy in this wonderful sport. Whether you're a seasoned veteran or a beginner just starting out, Golfeaser is here to guide you on your golfing journey.
Welcome to Golfeaser: Your golf improvement hub.
Our Story
My love affair with golf began in my late teens. Back then, I was far from good at the game. In fact, I didn't even know how to swing the club properly. Despite this, I found myself drawn to the camaraderie of the sport, the shared experience of playing a round with friends. However, as life often does, it led me away from the golf course for many years. Education, family, work, and raising kids took center stage.
But when I picked up the clubs again, something magical happened. I fell head over heels in love with the game. Since then, I've never looked back. Whether I'm practicing alone at the range on a rainy day, playing a fourball with the boys, or meeting new people on the course for the first time, I relish every moment.
Over the years, I've improved my game significantly. I've read countless books, spent hours on the practice area, and taken lessons from professional instructors. I've even taken online courses to deepen my understanding of the game. Today, I'm proud of how I swing the club, even though I'm still chasing the elusive perfection of a Ben Hogan swing.
My journey in golf has been a winding road of self-discovery, filled with memorable games, challenging setbacks, and valuable lessons. I've built my swing from the ground up, taken countless lessons from professional instructors, and tried a myriad of techniques. It feels like I've explored every part of the golfing world, and I'm still on a quest, still searching for that hard-to-find secret.
Golfeaser was born out of this journey. I wanted to create a space where I could share my experiences, my stories, and my insights with fellow golfers. A place where I could help others navigate the world of golf, just as I have.
Our Philosophy
At Golfeaser, we live by a simple philosophy, encapsulated in the Golfeaser Manifesto. This manifesto is more than just a set of principles; it's a way of life. It guides everything we do here at Golfeaser and shapes the content we create.
As a weekend golfer, I believe that golf is about more than just the game. It's about the people we meet, the friendships we form, and the personal growth we experience along the way. It's about finding joy in the journey, not just the destination.
The Golfeaser Manifesto reflects this belief. It emphasizes the importance of improving our own game, hitting long drives down the fairway, impressing our buddies, and earning the right to brag. But it also reminds us that we are part of a larger community, that we have the power to change the world, one round at a time.
At Golfeaser, we believe that every golfer, regardless of their skill level, has something valuable to contribute. We believe in the power of shared experiences and collective wisdom. And we believe that by coming together, we can make the world of golf a better place.
So, whether you're a seasoned pro or a beginner just starting out, I invite you to join us on this journey. Share your stories, your tips, and your experiences. Together, we can learn how to get into golf with ease, hit long drives down the fairway, impress our buddies, and earn our bragging rights. Let's enjoy this wonderful game and live a richer life, one round at a time.
Golfeaser: Shaping the future of weekend golf.
Our Offerings
At Golfeaser, we're more than just a blog. We're a comprehensive resource for golfers of all levels. We've got a variety of sections on our site, each designed to help you improve a different aspect of your game.
Our Golf Guide is a treasure trove of information for both beginners and seasoned golfers. It covers everything from the basics of golf to advanced strategies, helping you understand the game better and improve your skills.
In the Golf Tips section, you'll find practical advice and tips to help you improve your game. Whether you're struggling with your swing, your putting, or your strategy on the course, our tips can help you overcome your challenges and become a better golfer.
Our Golf Equipment section is dedicated to helping you choose the right gear. From clubs to balls to golfing attire, we review and recommend the best equipment to help you play your best game.
In the Golf Training section, we share effective training routines and exercises to help you improve your strength, flexibility, and overall performance on the course. We also provide advice on how to practice effectively and make the most of your time on the range.
Our Golf Vacations section is for those who love to combine their love for travel with their passion for golf. We share information about the best golf destinations around the world, helping you plan your next golfing adventure.
In the Golf Stories section, we share inspiring and entertaining stories from the world of golf. From tales of incredible shots and memorable games to stories of personal growth and triumph, this section is all about the joy and beauty of the game.
Finally, our How to Get Into Golf Blog is a step-by-step guide for beginners. It covers everything you need to know to start playing golf, from understanding the rules to choosing your first set of clubs.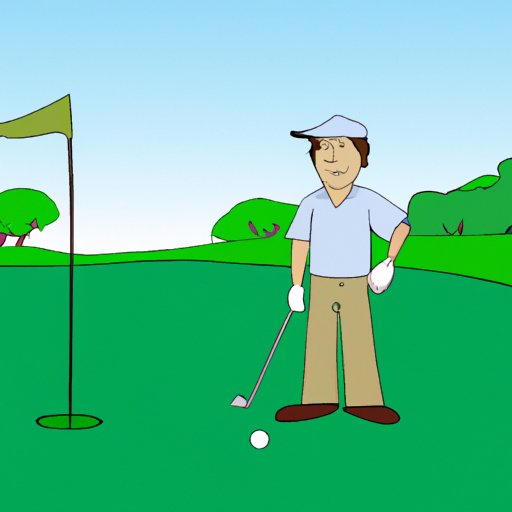 Golfeaser: Where golf dreams become reality.
Our Community
One of the things I'm most proud of at Golfeaser is the vibrant community we've built. We believe that golf is a social sport, and we've created a space where golfers can come together, share their experiences, and learn from each other.
We encourage our readers to get involved and contribute to our community. Whether it's sharing your own golfing story, offering tips and advice, or simply commenting on our posts, your contributions help make Golfeaser a richer and more valuable resource for all golfers.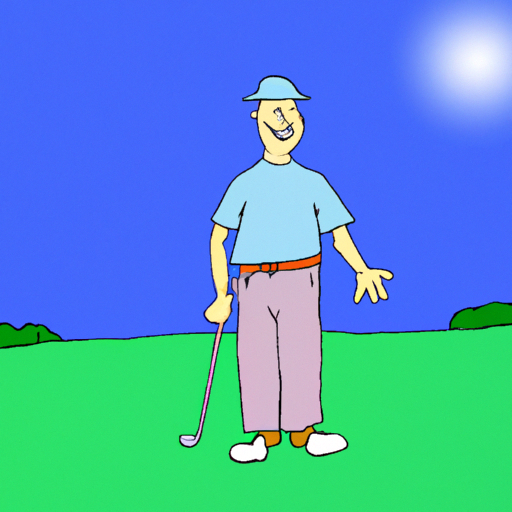 Join Golfeaser and transform your golfing experience.
Looking Ahead
As we look to the future, our vision for Golfeaser is clear. We want to continue serving our readers and the golfing community by providing valuable, user-focused content. We want to help more golfers improve their game, enjoy the sport, and connect with fellow golfers.
We're always looking for ways to improve and expand our offerings. Whether it's adding new sections to our site, creating more in-depth guides and tutorials, or organizing community events, we're committed to making Golfeaser the best resource it can be for golfers around the world.
So, whether you're a seasoned veteran or a beginner just starting out, I invite you to join us on this journey. Together, we can make the world of golf a better place, one round at a time.
Thank you for being a part of Golfeaser. Here's to many more rounds of golf, long drives down the fairway, and unforgettable moments on the course. Keep swinging, and remember: the secret to golf is to enjoy the game.
Want More Out Of Life?
Don't miss out on how an overweight duffer started his own online golf business, achieved freedom and made his dreams come true.
Frequently Asked Questions About Golfeaser
Golfeaser is a platform designed to help weekend golfers improve their game. It's a community where golfers can share their experiences, learn from each other, and find resources to help them improve their skills.
On Golfeaser, you'll find a wealth of information and resources to help you improve your golf game. This includes golf guides, tips, equipment reviews, training advice, and stories from other golfers. You'll also find a vibrant community of golfers who share your passion for the game.
Golfeaser is run by Johnny, a weekend golfer with over 25 years of experience. Johnny has undergone professional training with certified golf instructors and has participated in various amateur golf tournaments. He shares his experiences, stories, and insights on Golfeaser.
The Golfeaser Manifesto is a set of principles that guide the Golfeaser community. It emphasizes the joy of golf, the importance of continuous learning and improvement, and the value of community.
A weekend golfer is someone who enjoys playing golf in their free time. They are not professional golfers, but they are passionate about the game and are always looking to improve their skills.
Golfeaser provides a wealth of resources to help you improve your golf game. This includes golf guides, tips, equipment reviews, and training advice. You can also learn from the experiences and insights of other golfers in the Golfeaser community.
On Golfeaser, you can find reviews of various golf equipment, including golf balls, drivers, and other gear. These reviews can help you make informed decisions about what equipment to buy to improve your game.
On Golfeaser, you can find advice on various aspects of golf training. This includes tips on improving your swing, strategies for playing different types of shots, and advice on how to practice effectively.
Golfeaser Newsletter - How To Get Into Golf With Ease
Want to stop feeling humiliated on the first tee, hit long drives and beat your buddies?
Join the weekend golfer community and get "The 3 Easy Secrets Every Weekend Golfer Can Use to Improve Their Game" for FREE.