Srixon Soft Feel Review: Golf Balls for Beginners 
Like most things in life, your golf game starts with the gear you use. There's no getting around that, even for beginners.
The new Srixon Soft Feel is a golf ball that can be used by the majority of players. It doesn't over-promise, and manages to deliver on its main feature of easy distance, but might not be as forgiving as some other balls for high handicappers.
Is the new Srixon Soft Feel worthy of your hard-earned green? 
Read on to find out! 
The Srixon Soft Feel is a soft golf ball designed for all players, but especially good for beginners. 
You want a high quality ball that performs consistently, and is forgiving enough to appeal to intermediate golfers. 
Buy the Srixon Soft Feel online today. And here's why.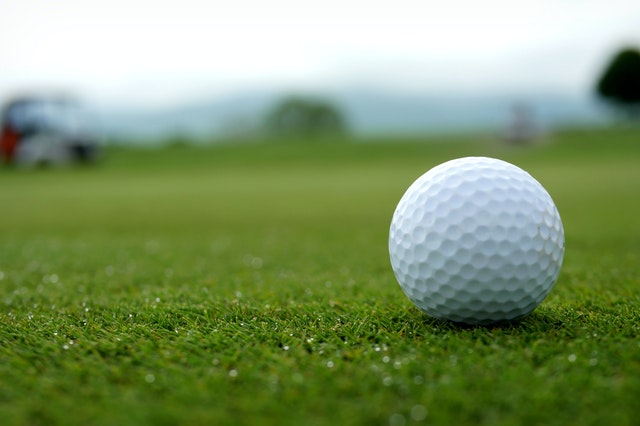 You're going to love the new Srixon Soft Feel. It's your first step to a better game.
This Is What You're Looking For In A Golf Ball

I felt a lot of pain in the beginning. Do you recognize yourself in this?
You want a golf ball that will help you score well.
You want a golf ball that isn't too expensive.
You don't want to be embarrassed when your playing partners ask what ball you're playing, but it's not important for you to play the most prestigious ball.
Playing the same ball is good for a consistent golf game. You want to play with a golf ball that you can afford to play over time. You know that you will be more confident and shoot lower scores once you find the ball that is right for your game. 
You feel insecure around golfers that play expensive balls. 
You would like to play these expensive balls too, but you can't afford them (or don't want to spend that much on balls). 
All this makes you angry, because it's not fair.
The solution?
I was soon to find out.
Are Srixon Soft Feel Golf Balls Any Good?
Soft Feel balls are Srixon's entry level golf balls. 
They're great for people just starting out and they're also great for people who don't want to spend a lot of money on new golf balls. 
For me, Soft Feel balls are great for casual rounds of golf. 
I'm also a big fan of the regular Srixon Z-Star golf balls even though I don't play them much. If you're looking for a softer feeling ball that has a good distance, then Soft Feel is a pretty good option.
The Srixon Soft Feel provides an easy feel around the greens and it's in the middle of the pack for durability. It has a solid distance and is a great option for golfers who enjoy a soft feel at a budget price.
The easy-going Srixon Soft Feel is a great option for golfers looking for a soft feel without sacrificing distance.
The Srixon Soft Feel is a great model that combines distance and feel. It has average durability, but is a good value.
Now to the interesting part… 
What Compression Is Srixon Soft Feel?
With a compression of 60 and a cover of only 0.063 inches, it'll play just like a nice mid-compression ball.
Srixon Soft Feel has a soft, smooth, and supple feel.
The ball is really soft in the long game and in the short game, too. 
Enough with compression. Onward. 
What Is The Best Soft Feel Golf Ball?

You should play with the one ball that feels right for you. 
There are a lot of different golf balls out there, each with a different feel. 
Some golf balls are firmer and some are softer. The best golf ball for you will be the one that feels right in your hands and club when you hit your shots.
The best soft feel golf balls are the ones that have a great combination of distance, feel, and spin.
The best golf ball for your game will depend on your skill level. 
If you're a beginner, you'll probably want to choose a ball that is soft so that it's easier to control. 
If you're an advanced player, you can choose a firmer ball for your game.
Deciding on the best soft feel golf ball is also a matter of price, quality and skill level. 
What are you comfortable paying for a golf ball?
This is my preferred golf ball and the ball I play with the most. It gives me extremely good value in relation to dollars spent.
Is this true? 
Let's compare… 
Srixon Soft Feel vs Pro V1
The Pro V1 is a really popular ball but it's also one of the most expensive balls on the market. 
If you're just getting into golf, you might be better off with a cheaper ball like the Srixon Soft Feel. It's hard for a recreational golfer to justify the steep price on the Titleist Pro V1 in relation to the less expensive Soft Feel.
The Srixon Soft Feel ball is designed for the average golfer who plays less than 7 times per week and is looking for a ball that delivers longer distance, straighter shots, more control around the green, and better feel.
I have been playing a lot more golf in the past year and I've had the chance to play a lot of different brands and models. I've noticed that the Srixon Soft Feel ball is just as good as the Pro V1 for me. I'm not skilled enough to benefit from the more advanced technology in the Pro V1.
Let's compare with a more equal ball… 
Srixon Soft Feel vs Callaway Supersoft

The Srixon Soft Feel and Callaway Supersoft are two of the best golf balls on the market. They have low compression, high trajectories, and low spin rates for better control and more distance.
These are both soft, long, low-spinning balls. Their lack of spin helps golfers hit straighter shots with excellent control and more distance than they would with a high-compression ball.
Which is better - Callaway Supersoft or Srixon Soft Feel?
The Srixon ball is a very soft golf ball with a low spin. It is a distance ball with a soft shell and it retains its velocity for a long time
The Supersoft is an extremely durable, well-rounded golf ball which generally delivers high performance on the course at a mid range cost. Its ability to perform well on most courses is a major benefit of this ball.
Both these models are fine golf balls. They serve different purposes, however, and they're suited to different types of golfers.
I played a summer with both balls and I found them to be good for anyone looking for a soft golf ball. But I liked the feel from my iron shots better with the Srixon ball. Add the lower price to that and I've been a happy Soft Feel golfer for years now. 
The latest Srixon Soft Feel generations have improved the ball even more. For females you have the Srixon Soft Feel Lady version of the ball and you can get it in both white, yellow and orange.
Let's sum things up… 
This Is What You Get With Srixon Soft Feel

I found the solution for my pain in the Srixon Soft Feel golf ball...
It's a good ball.
It feels nice and you get a high launch with your irons.
It gives you good distance off the tee.
With the Srixon Soft Feel you get a ball you will enjoy and that gets the job done.
When you play golf you will lose many balls. All golfers know that. 
With the Srixon Soft Feel ball you don't have to worry about not being able to afford buying new balls.
We all hit brutal shots every now and then. 
With the affordable Srixon Soft Feel golf ball you don't have to spend excess time looking for the ball in the rough because the ball is too expensive. You can comfortably pick up a new ball for your next shot, knowing it won't hurt your wallet.
There are balls that give you more backspin on your shots. This is particularly true on your pitch- and chip shots around the green.
You will see your Soft Feel rolling (and rolling) past the hole every now and then. At these times you will wish you could afford a ball like Pro V1 or Chrome Soft.
Are you prepared to start playing more expensive golf balls? 
If not, then you need to adjust your game around the greens to the roll of the Soft Feel.
Yes, I know. 
Maybe I too could afford to play the Pro V1 or Chrome Soft ball on a regular basis. It would actually be quite nice to get more backspin on the greens and see my ball stop closer to the pin.
But, there's so much I enjoy with my game using the Soft Feel.
I enjoy the trajectory I get with my irons.
I enjoy the wedgeplay (except that the ball doesn't stop, doh).
I enjoy the distance I get off the tee.
Maybe one day I will switch to a more expensive ball. But for now I will continue playing my Srixon Soft Feel golf ball…
Is the Srixon Soft Feel golf ball the solution for your pain?
Golfeaser Newsletter - How To Get Into Golf With Ease
Want to stop feeling humiliated on the first tee, hit long drives and beat your buddies?
Join the weekend golfer community and get "The 3 Easy Secrets Every Weekend Golfer Can Use to Improve Their Game" for FREE.