What Year Was Golf Invented
What Year Was Golf Invented?

It's hard to be certain about what year golf was invented, since there are different opinions about the origins of the game.
So, it's a tricky question…
There is no consensus on the exact year when golf was invented and that makes it hard to answer questions such as:
Is golf the oldest sport?
How was the game of golf invented?
Who was the person who invented golf?
The earliest mention of golf in history is found in a Chinese dictionary from 220 BC. It defines the sport as "hitting a small white ball with a stick". Historians believe that this game originated from China and spread to Europe through trade routes.
Some even say it was 2700 BC in Mesopotamia, while others say it was 1500 AD in Scotland.
The modern version of golf originated in Scotland in 1754. They created the rules and made the first courses. Other clubs soon followed, and soon everyone had their own course.
Even though the Royal and Ancient Golf Club in St. Andrews was said to be first, the world was soon to see many golf courses pop up both in North America and Europe in the following years.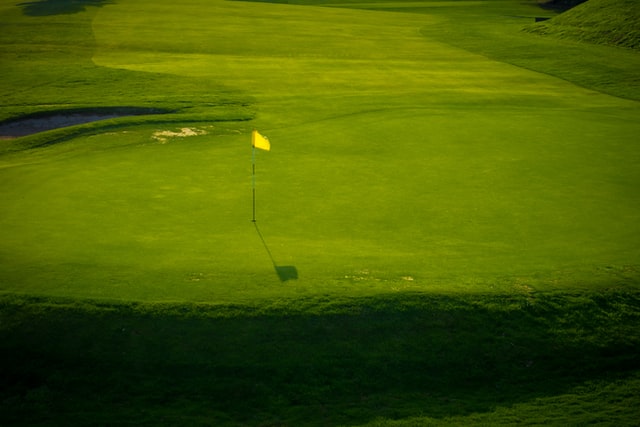 The long lost Scottish way of golfing, try it out with your friends. - "It's a good walk that makes a man tired, but a good shot that makes him happy."
When Was Golf Originally Created?

We've already concluded that it's hard to find answers to questions like:
How old is golf?
How was golf invented?
Who invented golf?
Yet, there are interesting snippets from history that paint a picture of how golf was invented, by who and when.
Here's a few examples:

A Scottish regiment that aided the French against the English was introduced to this new game called 'chole' in 1421. Three of the identified players, Hugh Kennedy, Robert Stewart and John Smale were credited with introducing this new game in Scotland.
The first recorded evidence of golf at St. Andrews was found in the form of a decree by the Archbishop of St Andrews which dated back to 1552. The decree gave permission for locals to play golf on the links at St. Andrews and was issued as a result of a dispute over the rights to use the land.
The first recorded international golf match originally took place in 1682 with the Duke of York & John Patersone defeating two English noblemen. The game was played on Leith's links land which is thought to be the forerunner for golf as we know it today.
The diary of Thomas Kinkaid from 1687 includes Thoughts on Golve, which is the first known guide to playing golf. It also has the first instruction for how to produce golf clubs.
Golfers at St. Andrews were able to purchase a Silver Cup for the first Open Championship played on the Old Course in 1754, and Bailie William Landale is the first ever champion. 
The first codified rules of golf can be found in a publication from 1754 from The Royal and Ancient Golf Club of St Andrews, which is now known as "The Rules of Golf."
In the US the South Carolina Golf Club was formed in Charleston in 1786. This was the first golf club outside Europe and the United Kingdom. As such, it's got quite a legacy!
Let's sum things up about the invention of golf…
Conclusion
I don't know if we got so much closer to the answer to the question about what year was golf invented, but I think we both can agree on golf having an interesting history of origin.
If you should stumble upon any good and reasonably true story about how and when golf was invented, please contact me because I would love to share that story with our fellow golfers reading this site.
What year was golf invented?
How was the game of golf invented?
Who was the person who invented golf?
Do you have the answers to these questions?
Golfeaser Newsletter - How To Get Into Golf With Ease
Want to stop feeling humiliated on the first tee, hit long drives and beat your buddies?
Join the weekend golfer community and get "The 3 Easy Secrets Every Weekend Golfer Can Use to Improve Their Game" for FREE.