Golf Driving Lessons for Beginners
Guide to Golf Driving Lessons for Beginners
Trying to learn golf on your own, without taking driving lessons, is like trying to learn how to drive a car without getting any lessons. You can read all the books and watch all the tutorials you want, but you'll never be an expert until you take some golf lessons.
If you're looking to get better at golf and enjoy it more, sign up for driving lessons today! You can purchase a package or single lessons and have access to an expert coach, who will teach you the basics of this great game!
Learning the basic skills of golf is easy with lessons from a golf pro. He or she will make learning fun by showing you how to improve your game through exercises and drills that are tailored to your skill level.
Don't you want to put a FINAL STOP to your frustration with the driver?
So read on.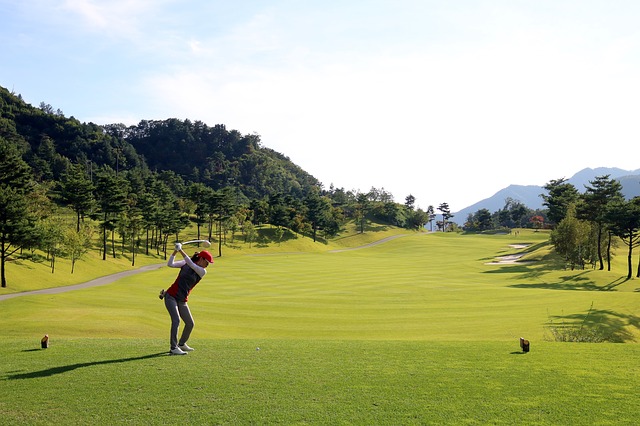 When you're ready to commit to golf, commit to a lesson.
Why Should You Take Golf Driving Lessons? 
Golf driving lessons can help you improve your golf game if you are a beginner. 
Lessons from a golf pro will teach you the proper swing and how to hit the ball in the right direction with a correct swing path. They also teach you how to set up your stance and posture, which is important for a good swing.
Golf driving lessons are not only for beginners, though… 
Even if you are already an experienced golfer, it's always good to take a refresher lesson from a golf pro every now and then.
But there's more.
What are the Benefits of Taking a Golf Driver Lesson?
The benefits of taking a golf driver lesson are numerous. You will learn how to have a better swing, how to control your club, and you will also learn the basics of golf.
One of the most important benefits is that you will be able to hit the ball farther with less effort. This is because when you take lessons, your instructor can show you how to use your body weight and generate more power with less effort.
Are golf lessons worth it for beginners?
Golf is a difficult game to learn, and many people want to know if golf lessons are worth it. 
The golf pro will teach you the fundamentals of the game, how to hit the ball, how to be consistent in your swing, and how to get better at the game. These lessons will help you play better golf and enjoy it more.
Most golf pros offer golf lessons for both adults and seniors, and they are all worth it.
How many golf lessons should a beginner take?
Golf can be a difficult sport to master. That's why it's important to locate a beginner golf course and find the right teacher for you.
This answer is not an easy one. 
The best way to find out how many golf lessons a beginner should take is to ask them about their commitment to the game. Factors such as age, gender, and skill level would all make a difference in what the ideal lesson plan would be.
When teaching a new golf skill, it is best to start with the simplest of drills. A beginner should go over the basics and form a good foundation before moving on to more advanced exercises.
Should a beginner golfer use a driver?
It's not uncommon for golfers to ask themselves this question when they're just starting out. The answer is that it depends on the golfer and their skill level. 
For beginners, a driver can be challenging because the arc of the clubhead is so high. This means there's more room for mistakes and more chances for mishit shots to send the ball flying in an unintended direction. 
Now here comes the good part.
Golf Driving Tips For Beginners
Learning the basics of golf can seem like a daunting task. 
Where should you start? 
What clubs should you purchase? 
What are the rules for golf? 
These are all great questions, and before you get started, you need to find answers. This section will give you some basic golf knowledge, as well as some tips to help you get started.
How much are golf lessons for beginners?
There are a lot of misconceptions about how much it costs to take golf lessons. If you are just getting started, you should expect to spend anywhere from $25 to $200 per lesson.
Golf driving techniques for beginners
Golf is a game that needs some skills and techniques. These golf driving techniques can help you improve your game. Golf driving lessons are beneficial for beginners to learn the basics but there are many more advanced techniques as well.
A golf drive is a golf stroke that propels the ball from the teeing ground and between 150 and 250 yards toward the hole. The goal of a golfer making a drive is to advance further down the fairway as compared to an iron shot in order to position themselves closer to the green or bypass hazards.
Driving is the most exciting shot in golf. 
But how do you make it? 
If you don't want to spend money at the golf course, then you can find golf driving lessons on Youtube as well as other beginner golf lessons online.
But are driving lessons the best thing for you right now? 
It might not be. 
And here's why.
Final Thought On Golf Driving Lessons For Beginners
There are many golf driving lessons for beginners available. 
Should you sign up? 
A good advice is to practice a basic iron swing first, and then move on to the driver swing when you have a solid foundation.
Golf is one of the best hobbies there is. It not only makes you feel refreshed, but also improves your well being by being outdoors. 
However, many beginners are often discouraged because they struggle with their golf swing. If you're a beginner and you want to learn how to hit the driver, it is often better to practice with irons first.
People often think that the first thing they should do when they pick up a golf club is to start hitting the ball as far as they can. 
However, many think that golf lessons for beginners should start with much simpler shots like short iron shots. These are better suited for beginners because they allow them to develop consistency and accuracy with their swing before moving on to longer shots.
I've come to believe that building a solid swing with your iron clubs first is the way to go, then much will come natural for you with the driver. 
Because we all love to blast it with the big stick, don't we?
Golfeaser Newsletter - How To Get Into Golf With Ease
Want to stop feeling humiliated on the first tee, hit long drives and beat your buddies?
Join the weekend golfer community and get "The 3 Easy Secrets Every Weekend Golfer Can Use to Improve Their Game" for FREE.